Especially in heavy duty mining, conveyor belts carrying large sized lumps have a significantly lower life due to continuous abuse resulting in premature failure caused by rip, tear and carcass fracture.
BRC BOLT is the belt for such challenging applications. BRC BOLT belts are manufactured using a specially designed fabric having high tenacity, straight warp threads and dense weft yarn construction. These belts are offered in single or two ply constructions.
Steel cord conveyor belts are highly wear-resistant and used principally for long-haul conveying, heavy loads and physically demanding applications. They are especially suitable for high-mass or high-volume flows and for abrasive materials.
BRC GRIT Steel Cord Conveyor Belts offer higher strength, higher abrasion resistance, higher impact resistance, and a long life.
Space is a major constraint in setting up cost effective conveyor system in any industry. Hence, the conveyor systems are designed with high inclination so as to accommodate it in the given constrained space.
BRC ASCENT STEEP INCLINE belts are installed in areas where the conveyor inclination angle is steep. These belts are modern age Bucket Elevator Box Belts. These Belts are made with Cleats and Sidewall. The concept of these belts is to carry materials on steepest angle up to 90 degree with zero spillage.
Large lumps of material are dumped on conveyor belts with great force. This constant impact causes a great reduction in the life of the belt. The carcass of the belt, which is basically the spine of the belt, fractures, and this leads to belt failure.
To obtain higher carcass strength, BRC IMPACT Conveyor Belts use a specialized fabric that retains significant strength after repeated impact loading and thereby enhances the life of the belt. It offers a higher impact and tear resistance of up to 2.5 times higher than conventional EP / NN belt constructions.
CONVEYOR BELT ACCESSORIES
IDLERS
IMPACT ROLLERS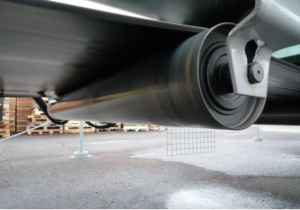 RETURN ROLLERS
CERAMIC PULLEY LAGGING
RUBBER PULLEY LAGGING
IMPACT BARS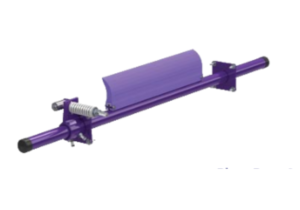 Belt Cleaners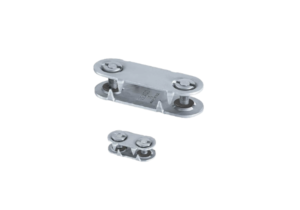 Mechanical Fasteners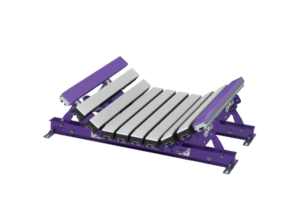 Impact Beds
Belt Trainers
FLEXCO BELT MAINTENANCE TOOL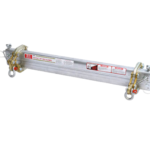 CONVEYOR BELT SPLICING & REPAIRS
BRC has an experienced Conveyor Belt Splicing team and has also invested in the latest technologies of vulcanizing presses and equipment to continually improve conveyor belt splicing techniques.
BRC offers Hot Splicing, Cold Splicing, as well as Mechanical Splicing solutions, both ON SITE as well as within our Facility.
BRC technicians are equipped with all necessary tool kits and are well-trained. In addition to splicing, BRC also executes belt installation projects.
BRC believes in "ON CALL MOBILIZATION". It has a mobile belt repair and splicing unit which jumps into action at the first call.
The BRC team carries out the work in accordance with international standards and procedures.
BRC also supplies endless belts & vulcanizing materials as well as kits.
Call us today at 17830188 or email rubber.sales@hajihassan.com