A completely UNOFFICIAL demo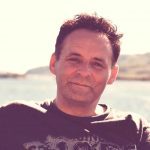 David Waumsley
Chap who make websites
THE BEAVER BUILDER VIDEOS
This is a "work in progress" site and goes with the tutorials over at davidwaumsley.com and YouTube.
It will contain some of my styling experiments that you will be able to export for your own projects.
BEAVER BUILDER PLUGIN & THEME
The Beaver Builder Plugin and theme are used here. Although the Beaver Builder Plugin works fine on almost all other themes I believe for most (developers and non-coders) it is the best combination*.   To get both the Beaver Builder Theme and  Plugin you need the Pro Package. It costs much more, but for the 100% compatibility, integration and certainty of ongoing (and stunning) support it is excellent value.